Harris isn't actually the first Black woman to run for vice president of the United States.
Photo Illustration by Pavlo Conchar/SOPA Images/LightRocket via Getty Images
Sharon Austin, University of Florida
The vice president-elect of the United States is the American daughter of Jamaican and Indian immigrants.
With Joe Biden's projected presidential win over Donald Trump, Sen. Kamala Harris breaks three centuries-old barriers to become the nation's first female vice president, first Black vice president and first Black female vice president. Harris is also of Indian descent, making the 2020 election a meaningful first for two communities of color.
Harris wasn't the first Black female vice presidential aspirant in American history. Charlotta Bass, an African American journalist and political activist from California, ran for vice president in 1948 with the Progressive Party.
Before she was Biden's running mate, Harris was his opponent in the Democratic presidential primary. She is one of many Black American women to have aimed for the highest office in the land despite great odds.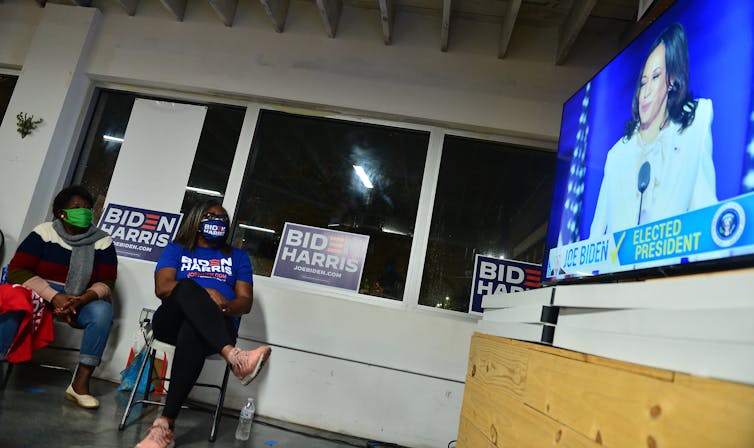 Hands that once picked cotton
African Americans have faced many hurdles to achieving political power in the United States, among them slavery, Jim Crow and disenfranchisement.
Black women, in particular, have hit barrier upon barrier. Women didn't gain the right to vote in the U.S. until 1920, and even then Black people – women among them – still couldn't vote in most of the South. In the 1960s, Black women helped organize the civil rights movement but were kept out of leadership positions.
I address issues like these in the government and minority politics classes I teach as a political science professor. But I also tell my students that Black women have a history of political ambition and achievement. As the Rev. Jesse Jackson Sr. said in 1984 about the progress Black voters made last century, "Hands that once picked cotton will now pick a president."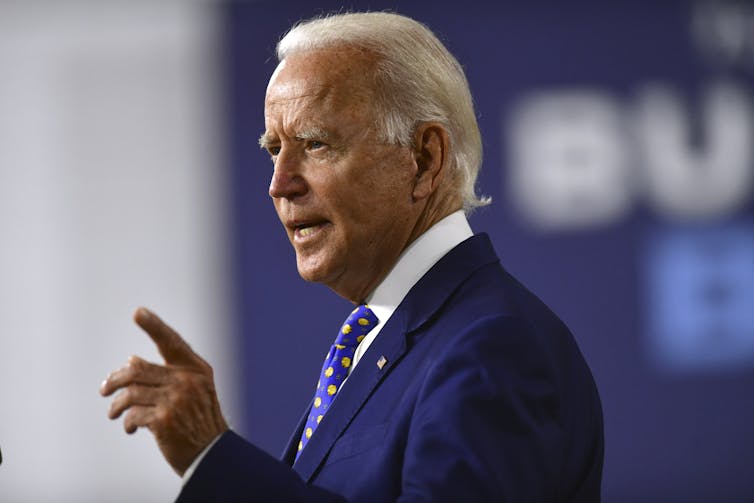 Today, Black female mayors lead several of the biggest U.S. cities, including Atlanta, Chicago and San Francisco. Black women are police chiefs, gubernatorial candidates, and, in growing numbers, congresswomen.
Now, Black women, who once had no chance of even voting for president – much less being president – see one of their own a step away from the Oval Office.
'Unsuitable' for the job?
Kamala Harris is a Democrat who served as California's attorney general and later one of its senators. But, historically, most Black female presidential candidates have run as independents.
In 1968, 38-year-old Charlene Mitchell of Ohio became the first Black woman to run for president, as a communist. Like many other African Americans born in the 1930s, Mitchell joined the Communist Party because of its emphasis on racial and gender equality. Black female communists fought Jim Crow, lynchings and unfair labor practices for men and women of all races.